Dear Adam Art Gallery,
As a component of my work for the exhibition 'The Future is Unwritten', I hope to instigate permanent changes to make the gallery as energy efficient as possible and move it towards an environmentally conscious operation. The realisation of these ideas depends entirely on the gallery's commitment to change and collaboration with Facilities Management, Victoria University of Wellington. It would be great to get your support. Below I have summarised the gallery's energy consumption and have made clear recommendations as to how you may reduce these levels.
HVAC
Currently the Adam Art Gallery is extremely energy consumptive. 86% of its energy balance is consumed by the air conditioning plant (HVAC) that controls temperature and humidity. The plant is monitored by Facilities Management offsite and in a different building. This system was set up to stabilise conditions for the preservation of sensitive artworks, but as this is not always a requirement it is running inefficiently. It has been suggested that the system could be switched off for short periods at night or in the summer without endangering conservation standards, however this needs further experimentation.
Recommendations
LIGHTING
In the exhibition spaces there are two types of halogen fittings mounted on Conchord Tracks: wall washers and spotlights. This system is versatile, dimmable and has good properties for display, but halogen lights are energy intensive. The bathrooms and new entry have compact fluorescents which are more energy efficient.
Recommendations
Confirm that the recommendations made in the 2004 Energy Audit have been implemented (checking the night light requirements and repairing the pneumatic timer switch).
Replace the Radium RJL 90w / 12v / Skylight used in the spotlights with IRC 65 watt. These can be purchased through H & S Distributers Limited, Radium NZ Lighting, whom the Adam Art Gallery already has an account with.
Keep up with technological advances in exhibition lighting. For example, soon appropriate LED and fluorescent will become available.
Keep in mind the dimmers most efficient light/watt output is 80%.
Be vigilant about turning off unnecessary lights.
SOLAR
Installing a Solar PV system on the roof would help offset the gallery's energy consumption and demonstrate the gallery's commitment to endorsing renewable energy. With a standard 25–year warranty, it would easily pay itself off and provide a reliable source of energy.
Recommendations
If funds become available to reinvest in the building, install a PV Solar system on the roof in consultation with Right House, a subsidiary of Meridian, the energy providers of Victoria University of Wellington.
Be aware of technological developments in the industry.
PAINT
The gallery consumes around 500 litres of paint a year. Currently it employs Resene's Decorator Flat interior/exterior. Recent attention has focused on the effect of volatile organic compound (VOC) emissions on our environment. It is estimated by the Paint Quality Institute that 10% of ozone depleting substances are a direct result of VOC emissions from surface coatings, including mainly standard household paints. Resene makes a VOC free product, but it is only available in low sheen.
Recommendations
TRAVEL
The Adam Art Gallery supports artists from all over the world and benefits hugely from travel. Unfortunately air travel is now the fastest growing contributor to global warming. The contribution to carbon emissions flying round trip from Auckland to Wellington can be reduced by 80% if travelled by train. The initial draw backs are time and money, but when you take into account travel to and from the airport and processing times, it only takes twice as long and is comparable in price.
Recommendations
ENERGY AUDIT REPORT
In 2004, Energy Solutions Limited delivered a report summarising the Adam Art Gallery's energy consumption and things it could do to be more efficient. Many of these things were never implemented.
Recommendations
Read this report as it will give important background and understanding for this project.
This letter makes suggestions for policy change developed through conversations with Andrew Wilks, Anton Berndt, Nigel Saywell, Micah Sherman, Bill Pinkham, Glyn Benson, and Rob Bishop from Energy Solutions. Please let me know what I can do to help you make these moves toward a forward-thinking operation and thank you so much for the invitation to be part of the show.
Sincerely,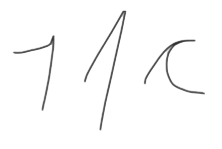 Fiona Connor